Menorca Home Projects
Intelligent | Building | Renovation
With a professional team that takes care of all the details so you don't have to worry about a thing. We have been offering our services to owners in Menorca for over 25 years.
For the last 5 years we have concentrated on strengthening our position in Son Bou and we are now ready to take one more step towards a sustainable architecture market thanks to our co-operation with CIDARK Pre-engineered Buildings, who offer an innovative construction system that delivers quality and technology, with results that are environmentally respectful, offering an alternative that meets Menorcas standards as a Biosphere Reserve.

Our daily goal and motivation is based on the following standards:
We have the best human team at your service.
We practice a close and personal treatment.
We offer a global pack of services.
We adapt to your needs.
We give you honest pricing.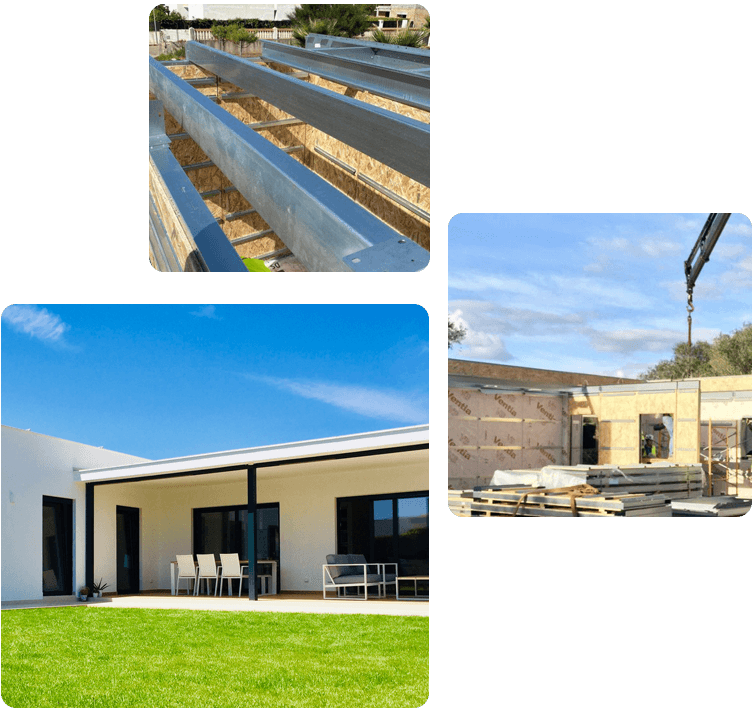 Services
Projects
---
We are there with you from start to end. In our team you will find professionals of all the different areas for building your property in Menorca. We optimize resources to the maximum and our priority is your satisfaction and respect for the local environment.
Building services
---
We are specialists in new projects in Menorca. Our team will assume all the phases of the construction process.
If your home in Menorca needs a renovation or a new look, we can asses you with our experience.
Sustainable Architecture
---
Thanks to your partners CIDARK Pre-engineered Buildings we are introducing to our customers a new sustainable Architecture based on a pre-engineered and innovating construction system that offers quality, technology and respect for the local environment, in harmony with the island of Menorca, Biosphere Reserve. With this construction system we are able to reduce the residue of the used materials and the completion time, making that the overall cost of the projects much more competitive than if using traditional systems.